Contrat à durée déterminée
Emploi à temps partiel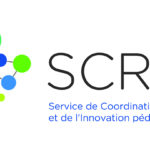 Site SCRIPT
ICILS 2023 Test administrators
As part of the International Computer and Information Literacy Study (ICILS) 2023, the Ministry of Education, Children and Youth is looking for students for the period from 19 April to 26 May 2023 for the position of Test Administrator.
(Further information about the study: www.iea.nl/studies/iea/icils/2023)
Mission
As part of the ICILS 2023 study, tests will be carried out in the 8th grade (6e) of secondary schools in Luxembourg.
Your mission :
participate in the test administrator training (1 day – face-to-face)
prepare for your arrival at the schools before each test session
administer the ICILS test according to the instructions of the international procedure
hand in the completed test material at the end of each session
The work schedule will be established in consultation with each test administrator according to his/her availability. A test session lasts about 4 hours (in the morning).
Profil
have completed at least 2 years of university studies
have very good oral and written skills in English AND/OR have very good oral and written skills in German and French; Luxembourgish is a considerable asset
be at ease in front of a class of secondary school students, be able to communicate with students
be rigorous and punctual
What we offer
a flexible schedule established with you, according to your availability
interesting work within the framework of an international study
a rewarding work experience
an attractive salary
Salary
100 euros per test session
100 euros for the training day
Contact et documents to be provided
Send your application (CV and cover letter) by e-mail with the subject "TA application" by 12 March 2023 at the latest to: icils@men.lu
If you would like more information, please do not hesitate to contact us.
Pour postuler envoyer votre CV et lettre de motivation par email à icils@men.lu